SUGGESTIONS, TIPS, & STRATEGIES FOR ENHANCING A BATHROOM
Posted by Serge Bourgoin on Monday, November 6, 2023 at 1:46:53 PM
By Serge Bourgoin / November 6, 2023
Comment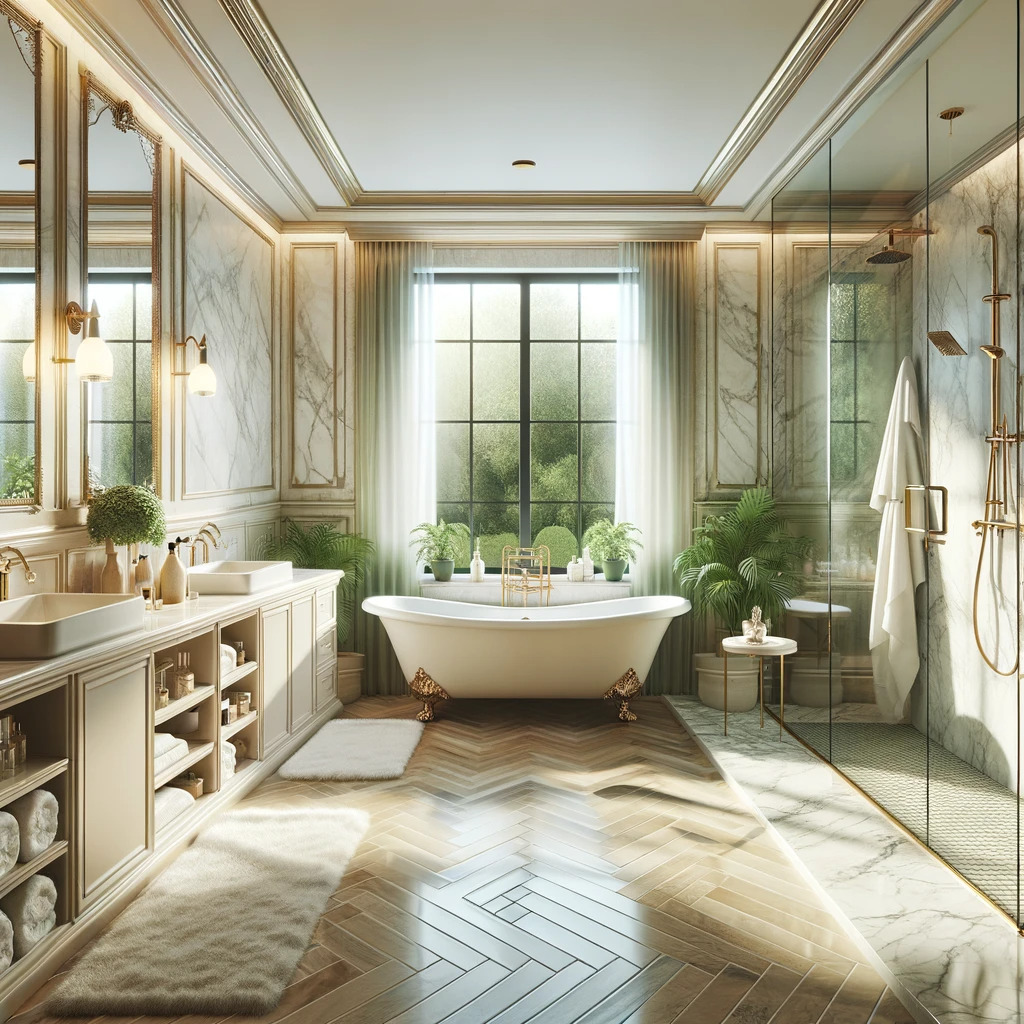 The trend in the current real estate market is leaning towards bathrooms that offer more than just the basics, with buyers desiring a touch of luxury akin to a spa. Sellers aiming for a premium sale price should consider upgrading bathrooms to meet these expectations. A straightforward strategy for making bathrooms appealing to buyers is to stage them effectively.
The Significance of Staging a Bathroom
Staging transforms a standard bathroom into a stunning space, completing its look and allowing buyers to envision their life there. A survey with real estate agents shows a near-unanimous agreement that staging influences buyer choices positively, potentially leading to faster sales and higher offers.
For bathrooms, staging is crucial due to their personal nature. Buyers prefer not to dwell on the previous usage of their potential new bathroom. Effective staging can neutralize and refresh the space, helping to alleviate buyers' reservations.
Tips for Staging a Bathroom for Sale
To compete effectively in the housing market, consider the following staging tips to ensure your bathroom stands out:
Deep Cleaning
Begin with a thorough cleaning, ensuring every surface sparkles to mirror the standard of a luxury hotel.
Eliminating Clutter and Personal Items
Clear out all personal hygiene products and declutter the space, including drawers and medicine cabinets that buyers might inspect.
Incorporating Neutral Tones
Stick with neutral hues such as white, gray, or beige to broadly appeal to buyers and to present a clean, tranquil environment.
Simplifying Countertop Decor
For countertops, select minimal and tasteful decor to emulate a spa-like vibe, with a few plants or candles usually being sufficient.
Enhancing Lighting
Ensure good lighting, with consistent lightbulb wattage to create an inviting brightness.
Selecting the Right Shower Curtain
If you choose to keep a shower curtain, ensure it's clean and inoffensive in design, or consider removing it altogether.
Arranging Towels Artfully
Place matching towels neatly, using white or other neutral colors, and consider the presentation of hand towels for added elegance.
Minimizing Focus on the Toilet
Keep the toilet immaculate and the seat down, removing any items that emphasize its use.
Opting Out of Bath Mats
Unless necessary for design cohesion or to cover flooring, it's best to remove bath mats to avoid mess and wear from foot traffic.
Adding Appropriate Wall Art
Choose subdued and tasteful wall art that enhances the room's modern aesthetic without causing contention.
Consulting a Staging Expert
If uncertain, employ a professional stager for expert advice on showcasing your space effectively.
Looking Beyond Mere Staging
Beyond staging, consider affordable upgrades like painting cabinets or replacing light fixtures to further enhance the bathroom's appeal.