Revive Your Room's Look in Just 5 Steps
It's a common issue — your room doesn't feel terrible, just flat or not quite pulled together, and you're not sure how to fix it. If this sounds familiar, your room is probably due for a refresh. Rather than replacing everything (too costly), focus on polishing up what you have and making smart choices about spending on new things. Check out this five-step solution of removing, refurbishing, painting, shifting and shopping your way to an improved room.
1. Remove
Before you add anything new (including paint), your first step should be to take away anything that is detracting from your room. Remove any furniture that's dated or really far gone, decorative items that have lost their appeal and items that belong in other rooms and are cluttering up this one. Now is also the time to remove dust bunnies from under the couch and grime from the windows. Pare back and make what's left as decent looking as possible.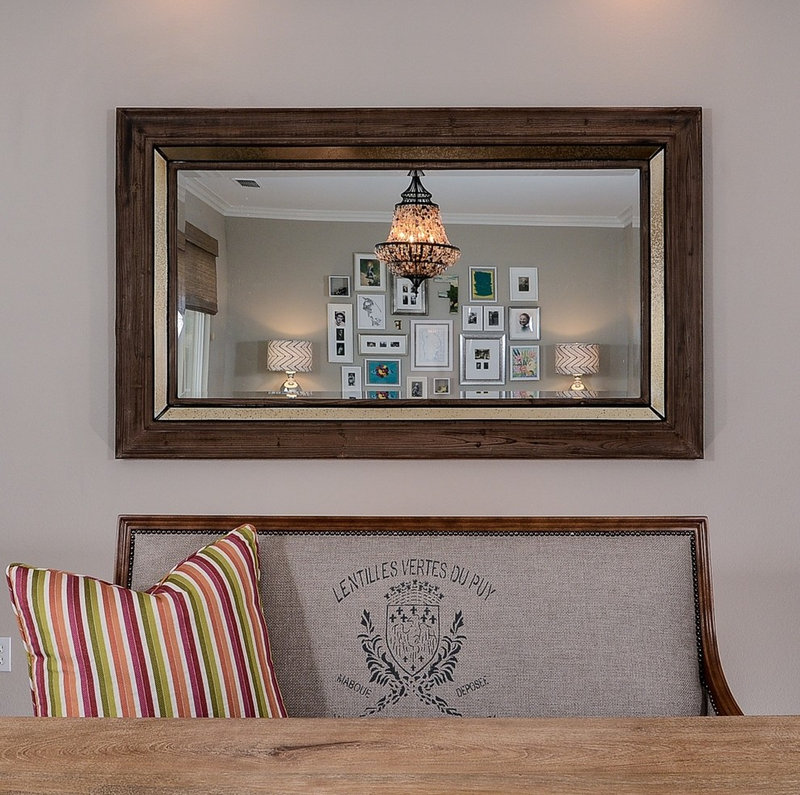 2. Refurbish
Once you have edited the pieces in your room, it's time to look at what's left anew. It can help to invite a design-savvy friend over to help at this stage, but even taking photos of the space and looking at them yourself somewhere else (at a café, over a cup of coffee) can give you perspective. The goal in this step is to find at least one piece with good bones to refurbish.
A few refurbishing ideas:
Have a chair or bench reupholstered.
Paint a mirror frame.
Shorten the legs of a desk to turn it into a coffee table.
Add casters to a table.
Paint the legs of a chair or table.
Paint the drawer fronts of a chest.
Change out cabinet knobs.
Add decorative trim to an ottoman, a lampshade or curtains.
Refurbishing can also mean having something made, like slipcovers, to cover your current furniture and make it feel like new. When you are having slipcovers made, consider increasing the length slightly to cover the feet of your sofa or chair — sometimes this subtle shift can make a big difference in how a room feels.
3. Paint
Even if you just painted last year, you can bet there are already a few spots worth touching up. Fill small nail holes and dings before covering them with a dab of leftover paint.
If it has been a while since the last time you painted, giving your room a fresh coat of color could be just what the house doctor ordered. The trend now is leaning away from colored accent walls in favor of rich color throughout the room. You could even try painting the trim and ceiling to match for a luxurious look in a small space.
Another fun painting project that can make a huge difference in a room is to give paint-grade built-ins a nice, rich hue. You still really can't go wrong with a warm gray; it looks sophisticated and inviting, and works with any style.
4. Shift
After you paint is a natural time to try a new furniture arrangement, because you will be moving your furniture around anyway; use it as an opportunity to think outside the box. Try shifting the focal point of your room away from the TV to a fireplace or a window with a view.
If you have always had your couch pushed against the wall, try pulling it closer to the center of the room, or add a sofa table with lamps behind it. Move your bed to a different wall, swap the position of your chairs, move houseplants to different positions — challenge yourself to arrange things in a completely new way. And if you don't like the new location of a piece, you can always change it back.
Right after repainting is also a great time to try something new on the walls. With all of your artwork and photos down, try shuffling them into different groupings on the floor and see if something sparks your imagination. Look around for a few found objects you could add to your gallery wall, like postcards or beaded necklaces; or dig out the childhood albums and make a family photo wall.
5. Shop
It's important to hold off on shopping until you have gone through the first four steps. By this point you should have a good feel for what your room could use — so buy something new, but make it count! Go for something high impact, like a statement light fixture, bold artwork or a patterned coverlet for the bed.
Source: Houzz.com
#add-this#
Subscribe and get the daily news, updates and latest trends in Edmonton real estate.
Subscribe To Edmonton Real Estate Blog
Check out our favorite Edmonton neighborhoods:
Tags
Leave a Comment